ALL YOUR IRA QUESTIONS ANSWERED BY IRA EXPERT RAMEZ FAKHOURY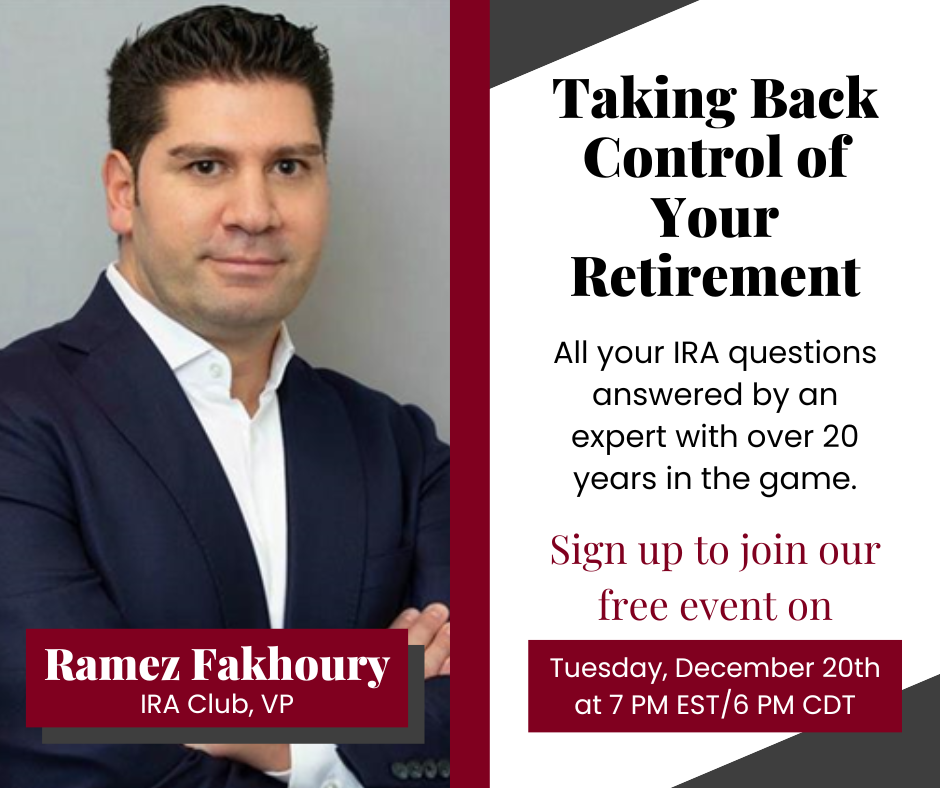 Submit form BELOW to Join our FREE event on Tuesday, December 20th at 7p EST / 6p CDT!
What is a self-directed IRA?
What are the benefits?
The issues we are facing in today's retirement
Different types of IRAS and fees involved
Ramez Fakhoury is an entrepreneur with over 20 years of and a highly sought after expert on IRA conversions.  As vice president of the IRA Club, he helps individuals take back control of their retirement.